"If you want quality in your life, you want it in everything. You want it in a cup of coffee, you want it at dinner, whether you make it yourself or buy it in a restaurant. You have a standard, and you appreciate the differences. Luxury is not about style or trends. It's truly craft—a tradition of fine things done well."
Barbara Barry in an interview on Veranda.com
What a refreshing philosophy.
I have loved Barbara Barry's furniture for many years.
Her style is elegant and simple and well…perfect.
My favorite piece of furniture (and something I shamelessly covet) is her
Box on Chest for Baker.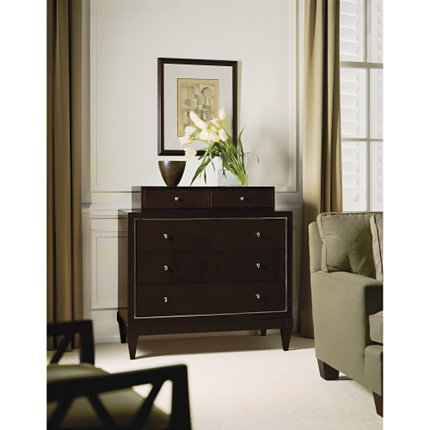 I will own this piece forever, and I don't think it will ever go out of style.
Cheers!